Bright Dental of Logan Square
Kenneth Chae, DDS & Associates
KENNETH CHAE DDS & ASSOCIATES
3300 W. ARMITAGE AVE
CHICAGO, IL 60647
Serving Logan Square, Bucktown, Hermosa, Wicker Park, Avondale, and the Surrounding Neighborhoods
Due to recent development with COVID-19, we have decided to temporarily close our offices for the safety of our patients, our providers, and our staff. Our intended closure dates are from 3/16 to 3/29. We will provide a specific date and hours for emergency treatment only. We will monitor this situation closely and update as the situation changes. Thank you for your cooperation and understanding and stay healthy!

At Bright Dental of Logan Square, we are here to help you look and feel your best by getting you the smile you have always wanted.how important having a great smile is to looking and feeling good. Dr. Kenneth Chae, a leading Chicago dentist, and associates at our Chicago, Illinois dental practice are committed to providing the highest quality in family and cosmetic dentistry.


Chicago dentists Dr. Kenneth Chae DDS and Dr. Eunhee Choi DDS can create results that change the appearance and functionality of your teeth, gums, and smile. Whether you need a routine checkup or more advanced procedures like a smile makeover, Bright Dental of Logan Square offers a wide variety of procedures to fit your individual needs. In addition, our friendly staff ensures your visit to the dentist is affordable and comfortable. If you are searching for a Chicago family dentist or a Chicago cosmetic dentist, contact our office today at (773) 276-9280.

Please explore our website to learn more about Dr. Kenneth Chae and Dr. Eunhee Choi, and our Chicago dental practice. It will be easy to see how we can be an integral part of your dental care. We know that the first step towards a beautiful and healthy smile begins with selecting the right Chicago dentist that you can rely on. Give us a call if you have any questions, or if you would like to schedule an appointment.
Office News
Mar 16, 2020

-

COVID-19 Update

Dear Patients, As leaders in the healthcare profession, we must be proactive to limit the spread of this virus. Therefore, in light of national and state mandates and restrictions that are in effect to prevent the spread of the...

Dec 07, 2016

-

Welcome Dr. Choi to our office

We are pleased to introduce Dr. Eunhee Choi DDS to our office starting November 2016. She previously practiced in Schaumburg for 15 years prior to joining our group and comes well regarded. Read about her in our "meet the Doctors"...

Nov 13, 2014

-

Whitening gift certificate

Don't know what to get someone special for this Christmas? Does he/she have everything? Give a gift of white gleaming smile- 20% off for you until December 22, 2014.
Appointment request
Need an appointment with a dentist in Chicago ? Requesting an appointment at our Chicago, IL family and cosmetic dental office is now easier than ever. Fill out the form below and we'll contact you to find a time that fits your schedule. Start your journey towards a beautiful smile with us today!
Contact Us
Have a question or comment? Fill out the Contact Us form and we will be in touch as soon as possible.
Bright Dental of Logan Square
Kenneth Chae, DDS and Deepa Bhatt, DDS
3300 W. Armitage Ave.

Chicago IL 60647
Phone: (773) 276-9280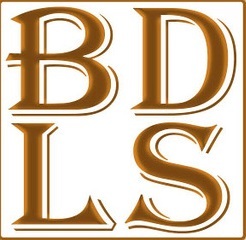 Fill out the contact form below and we will respond as soon as possible

Voted one of the best Chicago, IL clinics in Dentistry
Bright Dental of Logan Square is a reputable
Chicago dentist
. Visit our site to learn more about our dental practice.
Bright Dental of Logan Square
Chicago Family and Cosmetic Dentist