Testimonials About Our Chicago Dentists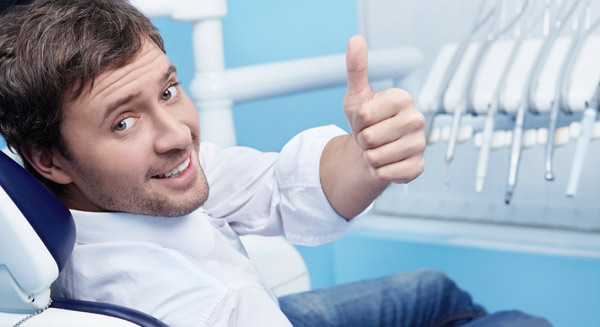 Bright Dental of Logan Square believes our patients are the best judges of our office, our services, and the results our Chicago dentists are able to provide. We urge you to read the reviews that real patients have left about their time with us.
If you have any questions or are ready to
make an appointment
, simply give us a call today at (773) 276-9280 and we'll be happy to help.
5★on DIGI SEARCH, Mar 31, 2017
They are doing a great job! I always get seen at my schedule time, very friendly staff
- Israel
5★on DIGI SEARCH, Feb 20, 2017
Super nice people. Go here for cleanings and check-ups and have always had a great experience. Would recommend if you work/live in the Logan Square area.
- Andy D.
5★on DIGI SEARCH, Jan 26, 2017
Super friendly staff and such a comfortable space for being at the dentist. Absolutely felt like the staff and Dr. Choi we're so attentive to my needs while I was there! And they explain the details of services/work with my insurance for the most efficient and cost friendly way of payment!
- Sahar
5★on DIGI SEARCH, Nov 21, 2016
You guys always do an amazing job. You always make sure I understand all treatment and Jackie makes sure my insurance stuff and appointments are squared away in perfect timing.
- jennifer
5★on DIGI SEARCH, Oct 19, 2016
Professional and friendly staff were available to answer my questions and they did a great job cleaning my teeth!
- kyle
5★on DIGI SEARCH, Aug 10, 2016
I went in for a teeth cleaning with the dental hygienist, Christi . I love her work. I always ask for her to clean my teeth.
- Melissa
5★on DIGI SEARCH, Jul 20, 2016
Nice receptionist and patient dentist. Great experience
- jessica
"I go to Dr. Chae for general dentistry. He is fast, efficient and friendly!"
- Michael- 8/2014
"Dr. Chae is my dentist. I saw him three weeks ago for some restoration work. I have to see him every month as I am getting this restoration work done. First, I was impressed with his availability. He does give us the option of going in depending on the geographical location, and his receptionists were pretty open to accommodating me on a Saturday. I work during the week, so that was pretty important. Secondly, I think the facility itself felt more like a spa than it was like going to see a dentist. When I was younger, I just remember a dentist's office as being cold, almost like being in a hospital than where we felt warm and like being in a spa. I am not a dentist but his technique seemed pretty rewarding. Everything just seemed really clean and put together. His staff were just amazing. The dentist was superb. He actually called me later on to make sure I felt fine and wasn't experiencing pain. I will definitely visit him again in the future."
- HE- 8/2014
"Many thanks to you and your team. Just wanted to let you know how much I appreciate what you did. I have finally found the dentist that I trust!!"
- MD
"You guys have made what should be a terrifying negative experience into a positive one. You are all so kind and caring that I count myself lucky and blessed to have read the newspaper ad. Thank you all so much. Your kindness shall not ever be forgotten."
- HF